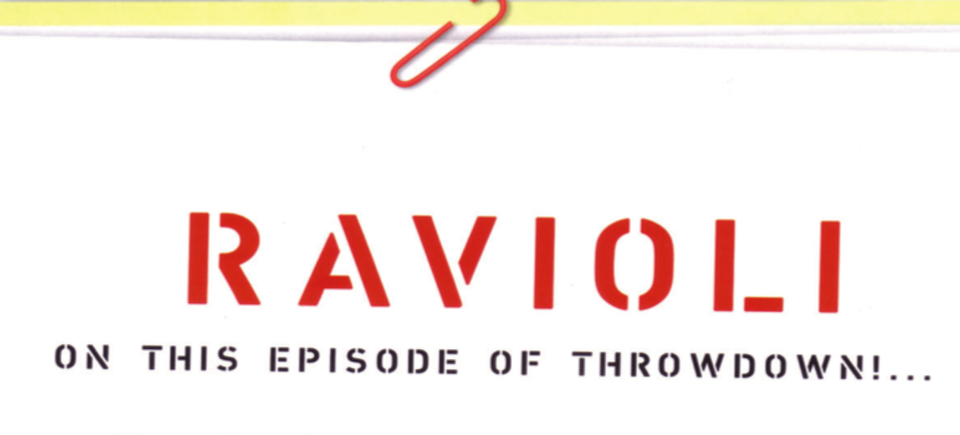 THROWDOWN! with Bobby Flay
Since 1967, Durso's has been offering the Queens community some of the finest authentic Italian dishes, alongside our huge variety of homemade fresh pasta and ravioli. After 4 decades, three generations committed to quality, and many high Zagat ratings, we caught the attention of Food Network who wanted to know more about Durso's. They claimed they were going to feature us in a new father-son TV show, but on the second day of taping, we realized we were set up for a surprise Throwdown! with Bobby Flay!

Of course we stepped up to the challenge. We pitted our famous classic Cheese Ravioli and brand-new handmade Osso Buco Ravioli up against whatever celebrity chef Bobby Flay had to offer.

It was a lot of fun and a huge honor to be chosen as the Best Ravioli in the country and to compete against the Iron Chef! At Durso's, we're serious about pasta, and Bobby Flay figured that out the hard way!
Check out a clip from the episode!
Watch a clip from our Throwdown! with Bobby Flay! "WOW" was it exciting.
Check out a clip from the episode!